This post brought to you by Dollar General. The content and opinions expressed below are that of Wheel n Deal Mama.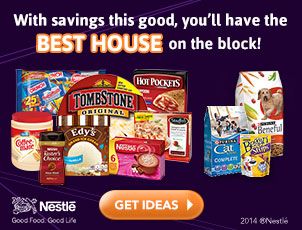 Have a pet? In case you did not know I have a dog name Yoda, who I am sure would be lots of fun to dress up this Halloween, think he should be dressed up as Yoda?
If you too are looking for costumes for your pets then Dollar General would be a great place to take a look at! 
Dollar General is always your one stop shop for holiday needs such as décor ideas or recipe ingredients. Now, you can find even more great offers and ideas online at Dollar General. Coupons, recipes and project inspirations are just a few examples of what Dollar General has to offer. You can explore great pictures of pets that are all dressed up for fun Halloween festivities. Even better, you can upload your pet's costume photo, show it off and share it.
So visit Dollar General online and start sharing and saving.
Make sure you also check out the special Halloween experience on DG.com. You can upload a photo of their pet to the photo tool and share that photo online. Make sure to include the Instagram/Twitter hashtag #DGPETCOSTUME in your post or shared photos.
You can check out Dollar General for great recipes, costume ideas and Halloween treats and find them by following the Nestle® and Purina® experience online!