This post brought to you by Gro-ables. All opinions are 100% mine.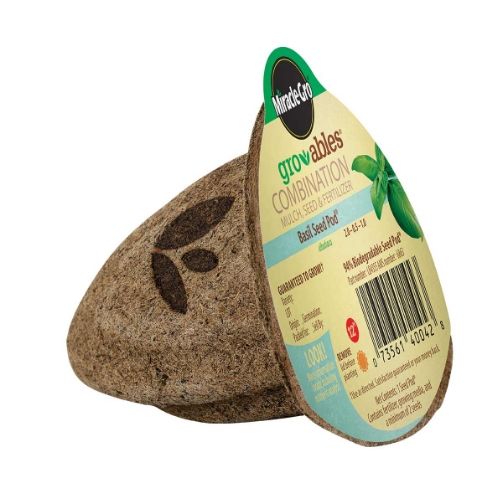 I am so excited for this one!  Many of you may remember, last year I blogged about the Kiddie Pool Garden and growing some vegetables at home. Well there is something NEW that you are going to want to check out to get your gardens started!!
Gro-ables is a brand new product from Miracle-Gro – a pre-packaged seed pod that makes it incredibly easy to grow your own herbs and veggies from seed.
The seed pods are designed to simplify the growing process so it's not overwhelming or confusing. Ie. it is for EVERYONE.  You don't need to have a green thumb for this one, which is a good thing because I definitely do NOT.
One of my favorite side dishes is fresh sauteed vegetables, you may remember my post about this last year but it is soooo good!! 
Fresh Sauteed Vegetables with homegrown veggies + herbs
Here is what you need for this yummy side dish:
2 tablespoons olive oil
2 medium zucchini, cut in half lengthwise then cut into half moon slices
2 garlic cloves, crushed
3/4 cup cherry tomatoes, halved (you can quarter regular small tomatoes)
1 yellow jalapeno or your pepper of choice
2 tablespoons chopped fresh basil
1/2 teaspoon salt
fresh ground black pepper, to taste
Coat a large skillet with the olive oil. Saute the zucchini and pepper for 2 or 3 minutes over medium to high heat. Add the garlic and stir until it smells great…about a minute. Throw in the tomatoes and stir until they are soft, then stir in the basil and salt and pepper. 
Enjoy! 
The Gro-ables are PERFECT for this!!! Check out the video below for more info on how they work.   Oh — and they are VERY inexpensive too!! Just $1.29-$1.49 each!