This post brought to you by Procter & Gamble. All opinions are 100% mine.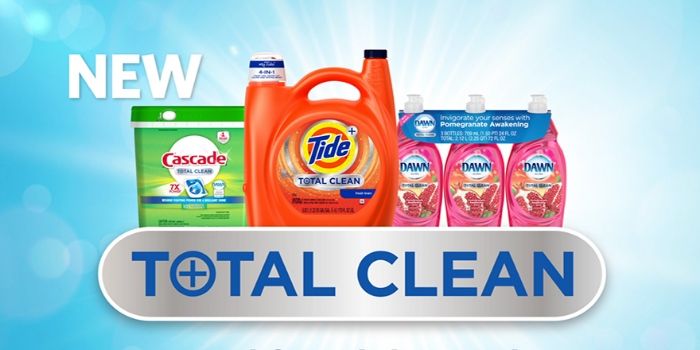 Are you heading to Sam's Club this week? Next question … do you have any cleaning in mind in the near future? Okay, the answers are probably a given. Well, you are in luck! There is a cleaning combo happening.
Sam's Club has teamed up some top notch familiar products to make your job easy. They know we want to save money and time. We do like easy.
First up, we have Tide® Total Clean. It has even higher levels of surfactants, polymers, enzymes and brighteners. Overall performance is amazing. It smells good, removes stains and brightens while whitening. When you bundle it with the other items a 170 oz gets you a $6.50 savings!
Next up is Cascade® Total Clean ActionPacs.Frustrated with stuck-on food? This improved formula addresses just that. If that is your main complaint, this is the answer. These little buggers have a grease fighting boost from Dawn®. You won't believe the brilliant shine when you finish your dishwashing with these action pacs. Sam's Club has it in a 105-count tub
Speaking of Dawn®, that is the third team player.. Dawn® Ultra Total Clean gives you 35% more cleaning power. If you do a lot of hand-washing, you will be amazed at how clean your dishes get every time you wash. And, it has a great pomegranite scent. Sam's Club has a value pack or three 24-oz bottles.
You probably would rather be having summer fun, but since the cleaning has to happen, why not make it easier? Head over to Sam's Club and take advantage of their Total Clean laundry and dish team players!